# The Modyo interface
In the following sections we will show you what you can see and do within the platform.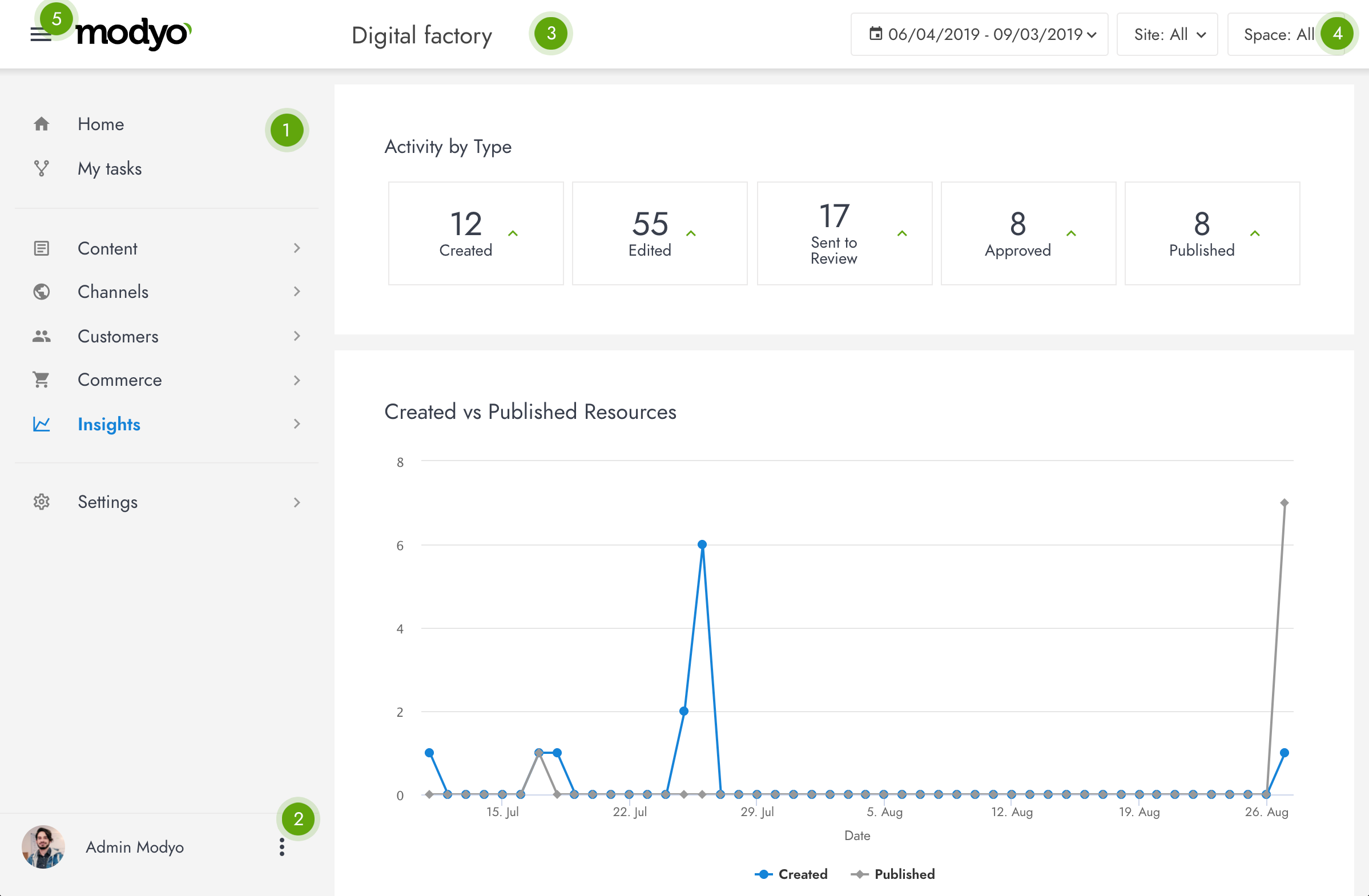 Main menu
User session
Main section title
Primary action zone
Account logo
When you enter Modyo, you will see the following items in the main menu:
Home: The most recent activity and changes within the platform
My tasks: Review tasks assigned to you by other team members. Approve and comment on content created by your teams.